Walter Horton was born in Horn Lake, MS (April 6, 1917), but his mother soon moved to Memphis where Walter taught himself how to play the harmonica at five years of age. He later learned more about his instrument by working with harp players Will Shade and Hammie Nixon.Walter was the master of the single note and his characteristic walking bass line (usually with a deep tone and selection of notes that is unsurpassed) is instantly recognizable. As an accompanist, he had few equals. His backup harp was always unobtrusive yet bright and fresh -- enhancing whatever else is going on. Give Big Walter a chance to solo and you were in for some of the most tasteful lines Chicago-style harp has ever produced. He made a specialty of playing entire tunes (often in blues style) on the harmonica ("La Cucaracha," "Careless Love," "I Almost Lost My Mind," etc). This might sound trite, but give them a listen. You'll see. In the late '20s, he performed and recorded with the Memphis Jug Band (1927) and generally worked the Southern dance and juke-joint circuit as well as Memphis street corners. Horton moved to Chicago in the late '40s, but was often to be found back in Memphis for recording dates with Sun and Modern/RPM labels. He claimed to be blowing amplified harp as early as 1940, which would make him the first. Johnny Shines recalls that Sonny Boy Williamson (Rice Miller) used to come to Walter for lessons. He also says that he used the name "Little Walter" before the Little Walter Jacobs did, but gave it up to Jacobs. Jacobs acknowledges that he "ran" with Big Walter in Memphis during the 1940s. Horton later called himself "Big Walter" to distinguish himself. The term "Shakey" came from the way he moved his head while playing.
As for harmonicas, he used Hohner's Marine Band. He was just as comfortable playing first position (A harp in the key of A) as with the more standard cross harp (D harp in the key of A). He did not do much with chromatic harmonicas. Although Big Walter could play in the style of other harp players (and was often asked to do so), he has no credible imitators. He is one of a kind.
He recorded four sides in 1951 for the Modern/RPM label under the name "Mumbles," but was not fond of that moniker. It was not until 1953 that he really left Memphis and relocated to Chicago to work as a sideman with his friend Eddie Taylor. He soon joined the Muddy Waters band (replacing Junior Wells, who had been drafted into the military) and played withMuddy for about a year.
Over the next few years, Horton worked with Chicago blues artists such as Johnny Shines, Jimmy Rogers, and Otis Rush -- both in the Chicago blues clubs and at record studios. He recorded with Chess, Cobra, and States throughout the 1950s. During the 1960s, Horton continued to work with Jimmy Rogers, Shines, Tampa Red, Big Mama Thornton, Robert Nighthawk, Johnny Young, and Howlin' Wolf. In the 1970s, Walter was active in the blues clubs, in recording studios, and also began to appear at blues and folk festivals -- primarily with Willie Dixon's Blues All-Stars. He died in Chicago on Dec. 8, 1981, and was inducted into the Blues Foundation's Hall of Fame in 1982.

Also known as "Boss of the Blues Harmonica," Big Walter could make his harmonica purr, roar and cry. And he never strayed from exploring the gut-level feelings the blues are famous for.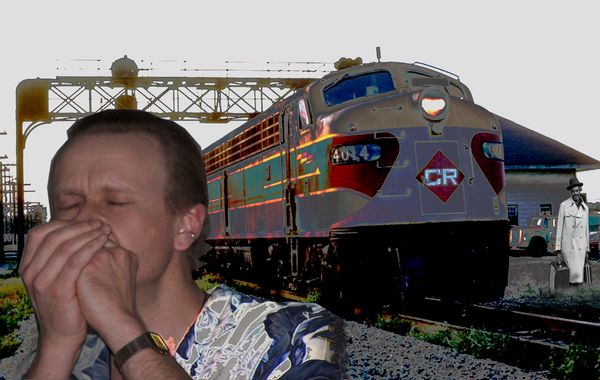 I created this digital art  @2012